Tech
Tagging Friends on Facebook: A Complete Guide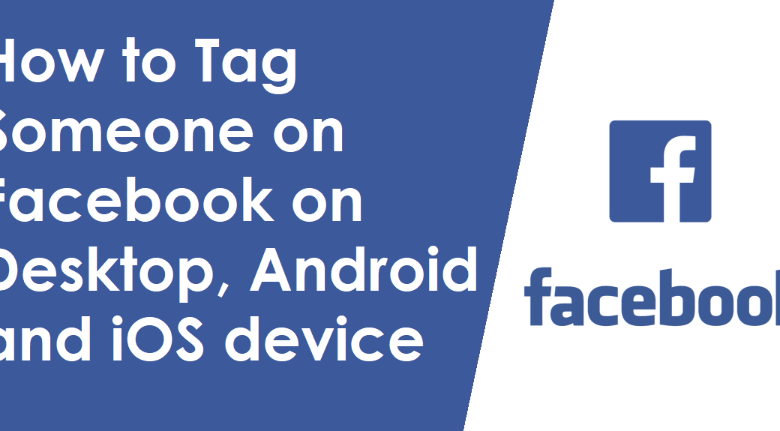 Facebook is all about staying connected with friends, families, and dear ones. You can share memories, happiness, and stories with your friends. Tagging friends on Facebook is a good way to share your updates with your friends.
You can also use your Facebook account to create an Instagram account and share your daily updates with your friends. You can also earn through it. You can also grow your Instagram account to earn money using Mixx. For that, you need a good amount of views and followers, and in order to buy the right type of views on instagram, go to Mixx, which offers you likes and followers at a reasonable price.
You can tag your friends on Facebook to let them know about your regular updates. In this article, we will give you a complete guide on tagging friends on Facebook.
What is Facebook Tagging?
Facebook tagging refers to creating a link to the profile of your friends in your post so that your post can appear on their timelines and others can also visit their profile. Facebook also sends a notification to the user whom you tag on your post.
When you tag someone on the post, others will get to see whom you have tagged. People tag each other for several reasons, including:
To share with whom they are
To ensure that the person is seeing the post as, Facebook will send a notification
To increase the reach of the post
Tagging Friends on Facebook
Tagging is quite easy on Facebook. To do this, you do not have to be a tech wizard. You can do it in some quick and easy steps. You can tag someone on your picture, video, and even text post. Let's see how you can do it.
Tagging Friends on Facebook: in A Picture/ Video
You can tag your friends on Facebook to your pictures from your desktop, iOS, and also on Android.
Using a Desktop:
You can tag someone on your picture through the desktop in the following way:
First, log in to your Facebook account and go to your Feed
Now click on the Photo/Video below What's on your mind
Select the picture/pictures you want to share
If you want to edit the picture, then hover over the photo and you will find an edit option
Once editing is done, click on done
Now click on "Tag photo."
You will find a new interface where there is a search bar
Type the name of the person you want to tag; there will be also some suggestions from which you can tag
Once the name appears, click on their name, and they will be tagged
Click "Save" and then click on "Post."
Your picture will be uploaded soon, and your friends whom you have tagged on it will get a notification. The picture will also be displayed on their timeline.
Using an iOS:
First, select photo from your Feed's top menu.
Secondly, select a photo from your camera roll in step 2 and then click Done. To take a new picture, you can also click the camera icon in the top right corner. >> Tap Next.
Now, notice in the top left corner, click Edit. >> Select the Tag symbol.
Next, click on the person whose name you want to appear in the photo, then start typing.
Finally, when their profile appears, click on their profile photo. >> When you've finished tagging everyone you require, click Done.
Now, click "Post.
Using Android:
A good thing about Facebook tagging is that the process is almost similar across all devices.
Launch the Facebook app >> Select a photo from your Feed's top menu.
Click Next after choosing an image from your camera roll.
In the top right corner, select Tag.
Click the checkbox next to their profile picture after beginning to type their name in the text box.
When finished, click Done; then, click post.
Tagging Friends on Facebook: in A Post
Using Desktop
Sign in on your Facebook account.
There is a space given for status updates at the top of your News Feed; you can type your post there.
Select Tag Friends
Now click "Who You Are With?" The option will be available at the top of the screen.
Enter your friend's name and press Enter. When the friend's profile appears, click it.
Continue tagging people as long as you like.
Click "Post." to share.
Using iOS:
Login to Facebook
Type your new post. In the Status Update field at the top of your feed,
Enter the @ sign. Choose the person you want to tag from the drop-down list of suggestions after writing the person's name.
Press "Post."
Using Android:
Launch the Facebook App on your phone
Write your new status update
You will find a tag sign and press on it
There will be some suggestions you can select from, or write the name of your friends to search
Once selected, go back and press "Post."
Conclusion
Tagging Friends on Facebook is a great way to stay connected with friends. Facebook has also made the option very easy and simple. You can do it in a few taps. By tagging your friends, you make sure that they are not missing the update you wanted to share. You can follow the above guidelines to tag your friends.
FAQs
Can you tag people to previously uploaded pictures?
Sure, you can. For that, select edit post, and then follow the previously mentioned procedure.
How many people can you tag on a Facebook Post?
You may want to tag all of your thousand friends in your post, but Facebook does not allow that at present. You can tag up to 50 people in your posts.
What is the difference between tagging and mentioning?
When you tag someone, the post will appear on their timeline. It does not happen when you mention someone.
Can I tag people in others' pictures?
No, you cannot tag someone on others post. Facebook only lets you tag people in your posts or pictures and videos.